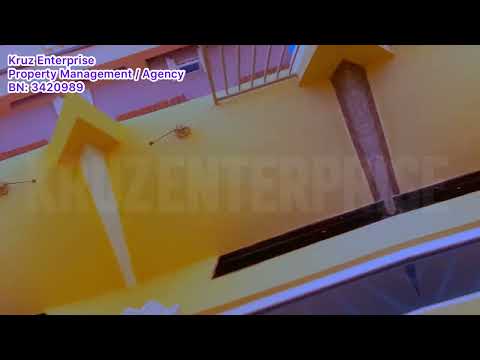 Luxury Standard Two And Three Bedroom Flat At Okpuno Awka Anambra State, Available For Rent
Okpuno Awka Anambra State Awka Anambra Area
₦ 1,245,000/year
3 bedroom Block Of Flats For Rent Okpuno Awka Anambra State Awka Anambra Area
Safety Tips
Do not make any upfront payment as inspection fee or upfront payment for rent before seeing this property or seeing the agent you contacted physically. PrivateProperty.com.ng is not liable for monetary transactions between you and the agents.
The contact agent on properties listed on PrivateProperty.com.ng does not represent PrivateProperty.com.ng. PrivateProperty.com.ng will not mandate agents to ask for fees upfront.
Description
3 bedroom Block Of Flats For Rent Okpuno Awka Anambra State Awka Anambra Area renting for ₦1,245,000/year. See property details on PrivateProperty.com.ng or browse all our range of properties in Awka Anambra Area Anambra
Kruz Enterprise (Celebrity Agent):
Property Management / Agency: BN: 3420989
Social Media Profile:
Facebook: Kruz Enterprise ( Follow us)
Instagram: Kruz_enterprise ( Follow us)
YouTube: Kruz Enterprise ( Subscribe)
Jiji: Kruz Enterprise ( Follow us)
CampusHub; Kruz Enterprise
Nairaland: Kruz Enterprise
New House To Let / For Rent
Watch the full Video on our YouTube Channel 👉 https://youtu.be/yDcw74_2TT4, don't forget to Like and Subscribe 🙏 to our YouTube channel for more Property Updates from us ❤️
Lekki Standard Three and Two Bedrooms Flat To Let at Okpuno Awka, Anambra State
Prices are:
Three Bedroom Flat is : N1,245,000 to pay N1,000,000
While
Two Bedroom flat is : N1,045,000 to pay 800,000
Note: (Agency Fee 10% of the First House Payment), which will be paid IMMEDIATELY after house payment, and also know that you can still pay 15% to partake in Our AGENCY FEE MEGA PAYMENT , Which Results us in Washing and Cleaning for your Apartment Too immediately after renting.
Facilities:
About the Exterior/ Building:
- Total Number of Twelve (12) Tenants in the compound
- Painted walls
- Tarred Compound ( Clean)
- Have only one gate entrance
- Have enough parking car space
- Taps inside the compound
- Concrete Ground Floor
- Fenced Building
- Three Story Building
In Terms of Light:
. There's Constant 18 hrs light supply in the axis,
. Estimated Nepa Bills at the Compound for now
. Light already connected inside the building and working already
- Have a Generator House
In terms of Water:
. Has a Borehole
. Enough tanks for all tenants
. No Plumbing issues
- All water connected channels inside are working perfectly well
- Summor Change Over Available with 247 working summor for water supply
About the Interior:
- New house with POP
- All rooms are tiled
- Spacious Parlor / Bedrooms
- Water Heater in all Bathrooms
- all rooms are furnished with wardrobes
- it has Kitchen Cabinet
- The Kitchen has Kitchen Sink
- dining space
- Screeded Walls both the interior and Exterior
- All Rooms are Masters with Extra Visitors Bathroom
- Modern Iron doors All round
- Two Entrance Exist at the house, either at the parlor or from the kitchen
- Enough Ventilation
- Modern Alumaco in all windows with Window Net
In terms of Network:
- All Networks can be used
- Strong Network Coverage if connected for browsing
In Terms of Security:
- The Compound alone as a security House already with a security there already
- The House is at a very strong and Secured Area
- has security barbel wire all round the fence
In terms of Payment:
- Single or Married are allowed to live as a Tenant
House Distance:
- too close to the tarred Road
-Good Roads access
- Tarred road already
For More information / Payment of this Property of this Property Contact Kruz Enterprise if Interested
Call or WhatsApp: [redacted] / [redacted]
Email: [redacted]
Website: https://www.kruzenterprize.com.ng
See more description